Certification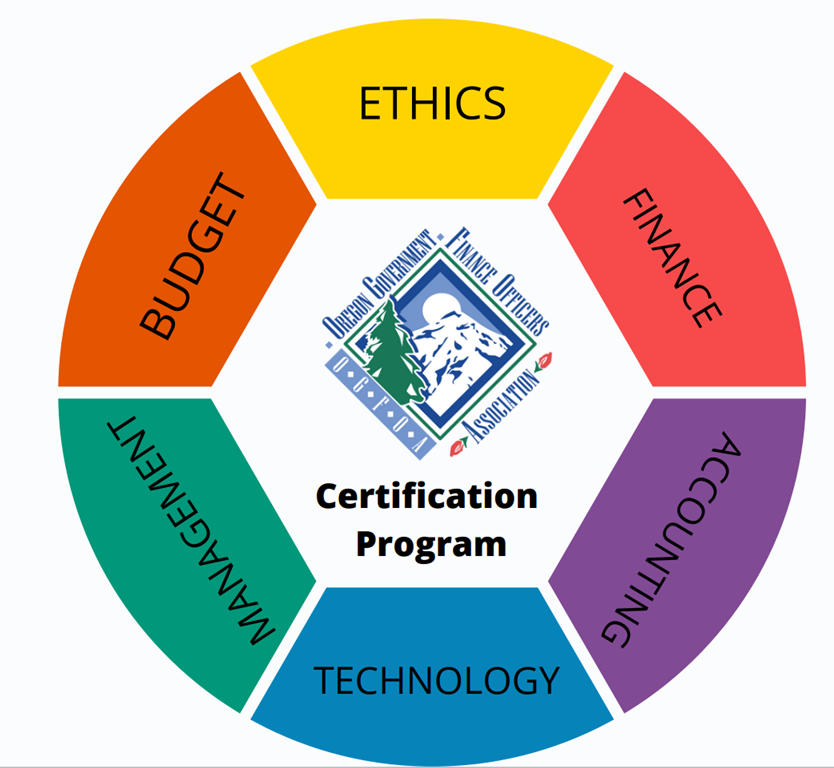 The mission of the Certification Committee:
Assure the program participant that certification offers a designation indicative of professional value to them and to their employer.
Encourage OMFOA members to participate in the program.
Assist the Education Committee in assigning appropriate certification categories for the annual Spring and Fall Conferences.
Develop and maintain processes to review each application and point report to ensure compliance with requirements of the Certification program.
CERTIFICATION DOCUMENTS

CERTIFICATION OVERVIEW 2023
APPLICATION FOR ADMISSION 2023
REQUEST FOR CERTIFICATION 2023
MAINTENANCE FORM - 2023
EXTENSION LAPSE FORM 2023
Credit Tracking Worksheet
JUDY SERIO

COMMITTEE CO-CHAIR

Milwaukie, City of
SUSAN BROOKS

SECRETARY

City of Astoria
ANNE BAKER

MEMBER

City of Florence
SHELLEY BATTY

MEMBER

TOWN OF LAKEVIEW
CINDY CHAURAN

MEMBER

City of Molalla
Lana Lane

Member
Deschutes County
lana.lane@deschutes.org
SUZAN DUFFY

MEMBER

Molalla, City of
JAMIE EDWARDS

MEMBER

City of St Helens
MYRNA HARDING

MEMBER

City of Sublimity
RON HARKER

MEMBER

Roseburg, City of
JANELL HOWARD

MEMBER

Brookings, City of
ELLIE JONES

MEMBER

Cornelius, City of
LEZLEA PURCELL

MEMBER

City of Florence